"All that matters is faith working through love."
- Paul to the Galatians
Please briefly describe your journey to Faith Christian School and what attracted you to the school.
I am from eastern Kentucky, and am recently moved from Nashville, TN (2021).
I have been involved in education in a professional capacity for the last six years. At the collegiate level, I have had the opportunity to teach historical theology classes at the University of Kentucky and Belmont University. Most recently I was a member of the history faculty at a private Christian school in Nashville, Tennessee. Prior to teaching, I earned my bachelor of arts degree in religion from Georgetown College, and my master of theological studies degree and graduate certificate in Jewish studies from Vanderbilt University Divinity School.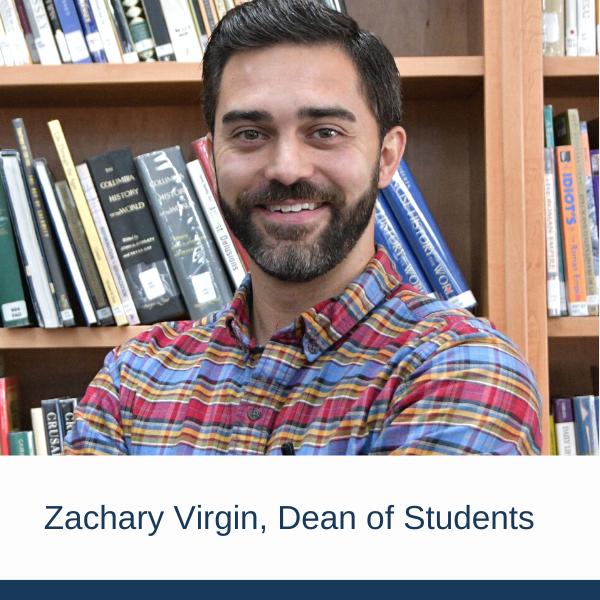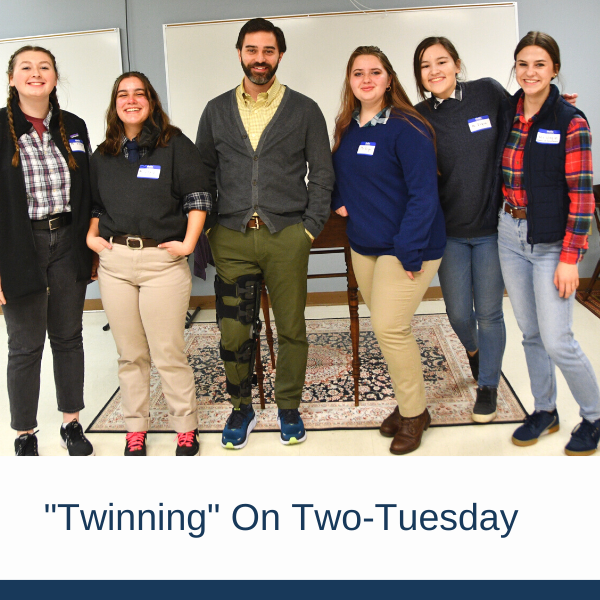 What or who inspired you to work in education?
A collection of family members, teachers, and professors too long to list.
What are your hobbies or things you enjoy outside of the school?
Hiking, camping, rock climbing, fly fishing
What's a favorite book you've read?
The Sunflower: On the Possibilities and Limits of Forgiveness, by Simon Wiesenthal
How many books do you have stacked on your bedside table or in your "To Read" pile?
Nine - all in various states of completion. Actually, eleven.
If you have a "life verse" or a verse that is ministering to you right now, what might it be?
"Be still and know that I am God." - Psalm 46:10
If you have a personal life's mission statement, what is it? If not, how might you describe what you feel called to as a believer?
"All that matters is faith working through love." - Paul to the Galatians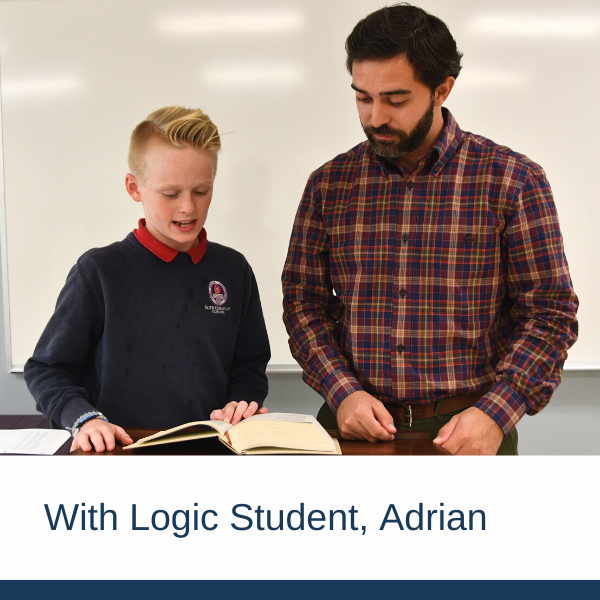 What do you find most compelling or distinct about Christian classical education?
In Plato's Republic, Socrates imagines one big communal family of warrior-philosophy-students and their offspring, where so much togetherness is planned that parents take their children along with them to the current battle site to give them a sense of what's in store for their future lives. What Socrates is thinking here is that nothing is more precious, more important, more central to thought, to philosophy, to life, than the education of youth. Plato asks us to complete the thought that Socrates began. How can we love our children as much as they deserve unless we take their education seriously? Not only does CCE answer this question, it begins to cash out the value of its response.
Why do you love Faith Christian School or what do you appreciate most about Faith Christian School?
The current gravitational force of our culture seems to be pulling us toward our lowest selves and basest instincts—not a higher vision of what it means to be fully human and made in God's image. Jesus believes we have the capacity to do better. The greatest compliment that Jesus gave to humanity is "love your enemies." In those words we can see that Jesus believed humans could do something incredibly extraordinary and difficult. That is a great compliment. Jesus calls us to a higher place and sees greater capacity and potential in us than we can begin to imagine.
FCS enters into this conversation to pull us - not just students - further up and further in to the reality of God.