The Student Government Association (SGA)

focuses on student life and cultivating an active and involved community at Faith Christian School

.
Mission & Purpose
The SGA, or Student Government Association, is a club that focuses on student life and cultivating an active and involved community at FCS. We strive to represent the student body well, bringing ideas and suggestions to administration in order to better our experience at school. As we work towards creating a fun, unified student body, we host events for the entire Middle and Upper School throughout the year to give opportunity for growth and fellowship.
Officers & Representatives
Every year, two students are elected by each class to serve as representatives in the SGA. These students participate in bi-weekly meetings and contribute to the set up of SGA events and other activities throughout the year. In addition, upper class officers are elected to assist and lead the representatives. Apart from these representatives, the SGA involves the entire student body, as all Middle and Upper School students are invited to attend SGA sponsored events.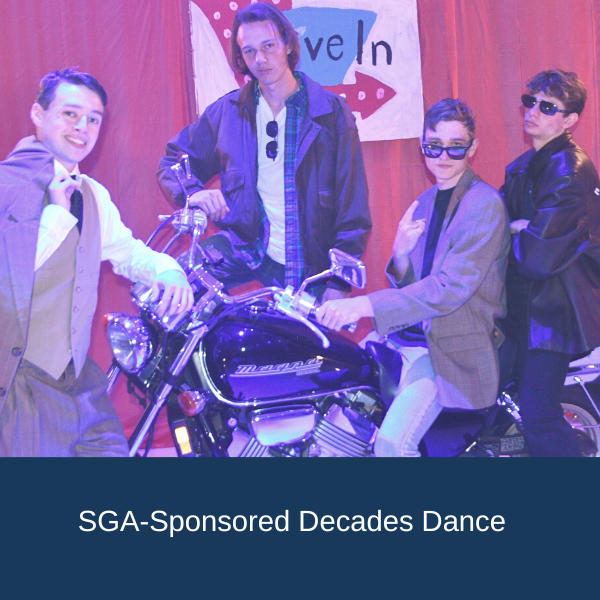 Weekly Meetings
Each weekly SGA meeting is dedicated to planning events and social activities that occur both during the school day and outside of school hours. We host exiting events such as Luau, War Night, and even our annual decades dance: Blast from the Past! In addition to planning these events, ideas and suggestions are brought from every grade in order to better the school. These ideas are then brought to administration and discussed between the officers and administration.
Student Involvement
The SGA serves the school community as students are able to share and achieve their ideas of how they wish to better our school. This allows for students to have an active role in their community and the SGA to carry these ideas out effectively. Additionally, the various events and challenges create a fun and exciting way for students to interact with each other outside of school and create relationships that last beyond their years at Faith Christian School.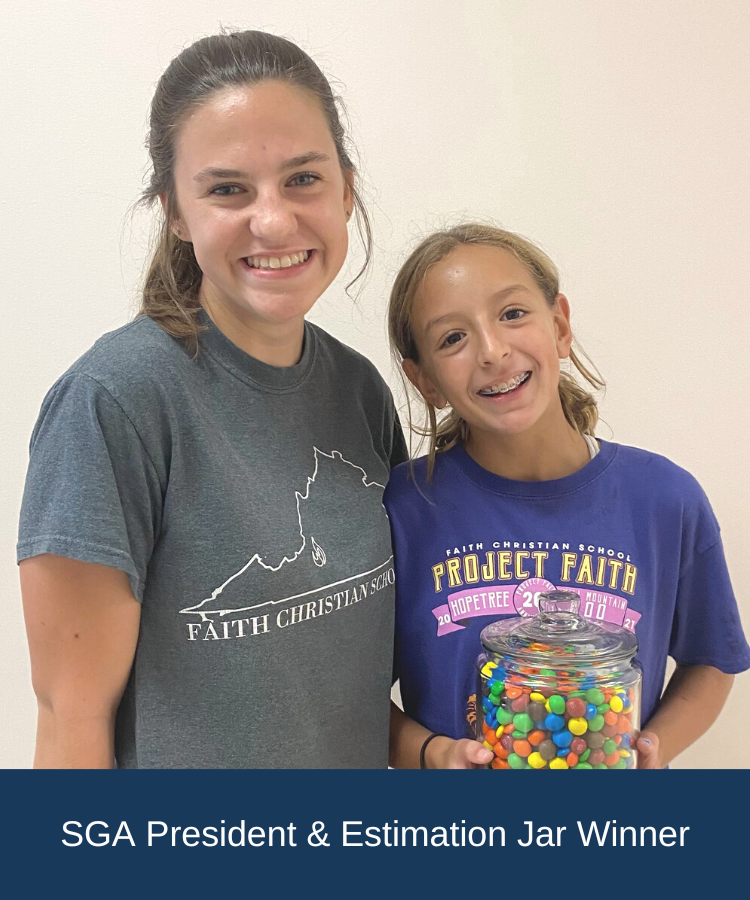 "As a junior at FCS and the current President of the SGA, I have been involved in many student life activities throughout the years. I still remember being a shy sixth grader, and I am truly thankful for the SGA creating opportunities for me to branch out in my school community. In particular, the SGA-sponsored events allowed me to meet students with whom I may not have interacted otherwise. These friendships that started from SGA have impacted my life, and as I continue to attend and lead events, it is wonderful to see the impact that this fellowship is having on our school community as a whole. I am thankful that the SGA allows us all to grow together at Faith and create a unity that could not be achieved otherwise!" - Rachelle Brown, SGA President, Class of 2024