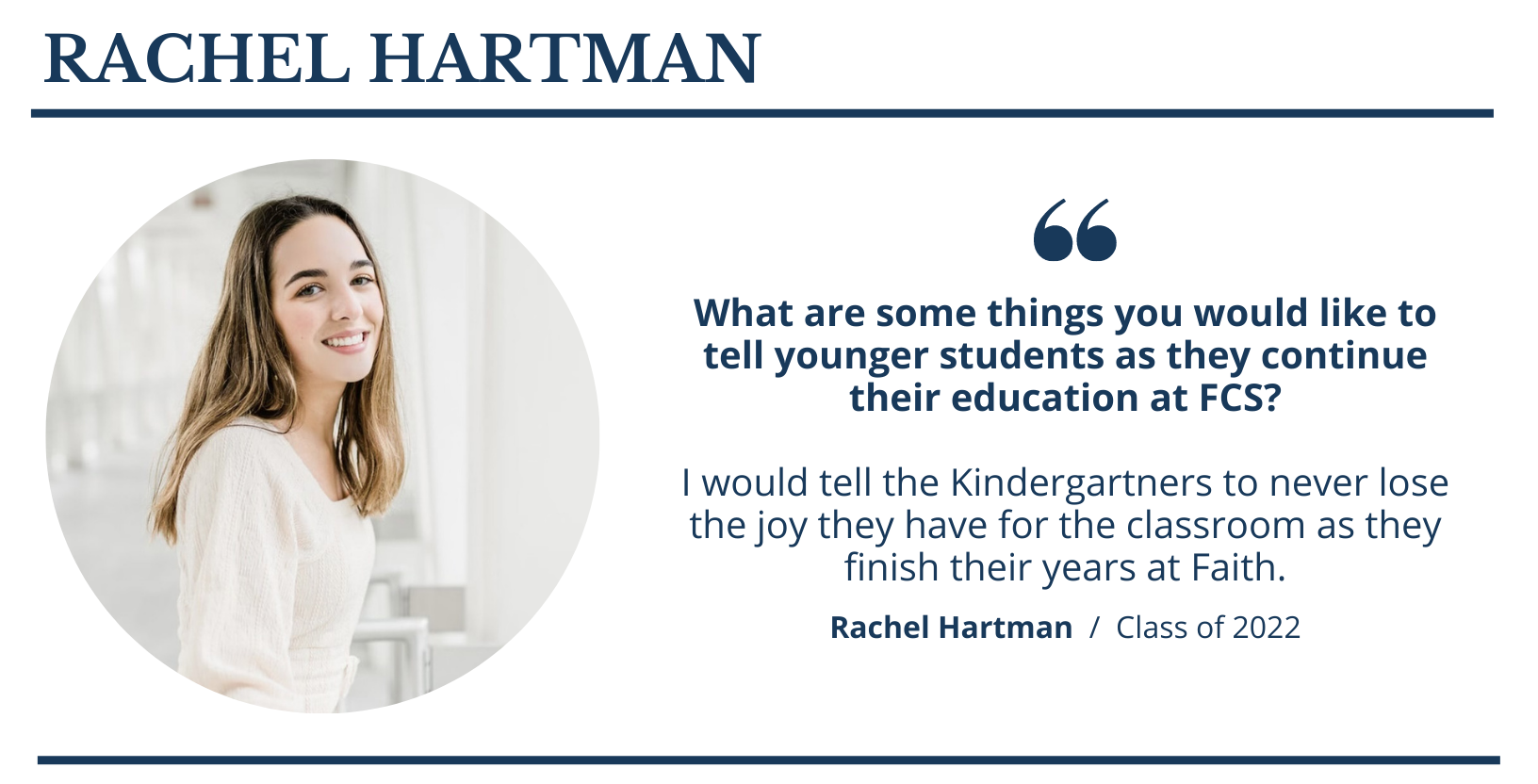 Senior Spotlight: Rachel Hartman, Class of 2022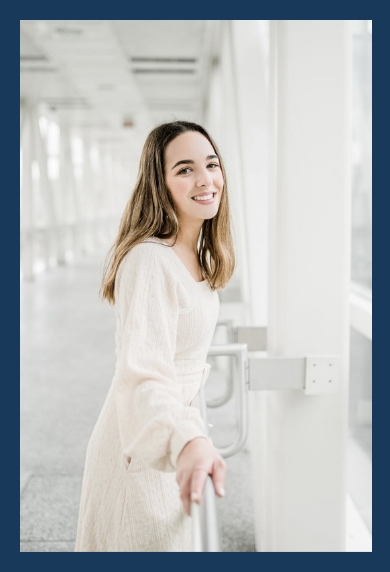 In what grade did you start attending Faith?
6th Grade
What activities were you involved in while you were a student at Faith?
Theatre, Volleyball, La Mesa (Spanish Club), Key Club, and Yearbook
What might some of your favorite memories be?
Kindergarten Buddies and working in Faith Zone (after-school program)
What is your thesis topic and why did you choose it?
Prosperity Gospel as a false doctrine – I chose this topic because I wanted to spread awareness about the false message it gives and to share the beauty of the true gospel.
What do you feel have been some of the academic benefits of attending Faith Christian School?
Faith Christian School has helped me to learn to think for myself and become a very versatile learner.
Has there been a teacher at FCS that has impacted your faith, education, or personal growth in a significant way? If you were to say thank you to this person, what might you say?
I would say thank you to Mrs. Lusk and Ms. Harwood as they have both spent extra time to pour into me and develop me as a person.
What are some things you would like to tell younger students as they continue their education at FCS?
I would tell the Kindergartners to never lose the joy they have for the classroom as they finish their years at Faith Christian School.
What are your plans for after graduation?
I will be attending Liberty University to major in elementary education and minor in apologetics and cultural engagements.