"I already appreciate the community of believers at Faith Christian School and anticipate them becoming my extended family." -Melissa Weeks
I was born in Missouri and I currently live in Troutville. I am not married and do not have any of my own children. My sister lives in Missouri, she is an amazing Nurse Practitioner, with two fantastic, adult children, one granddaughter and one on the way.
In the last two years, I have visited Faith Christian School to explore the culture, atmosphere, and pedagogical practices of Classical Christian education. I fell in love with the people and basked in the Spirit of God that permeates this school. Prayerfully, the Lord led me to leave public school education and begin a new adventure at FCS. The anticipation of what God is going to do is palpable...every day.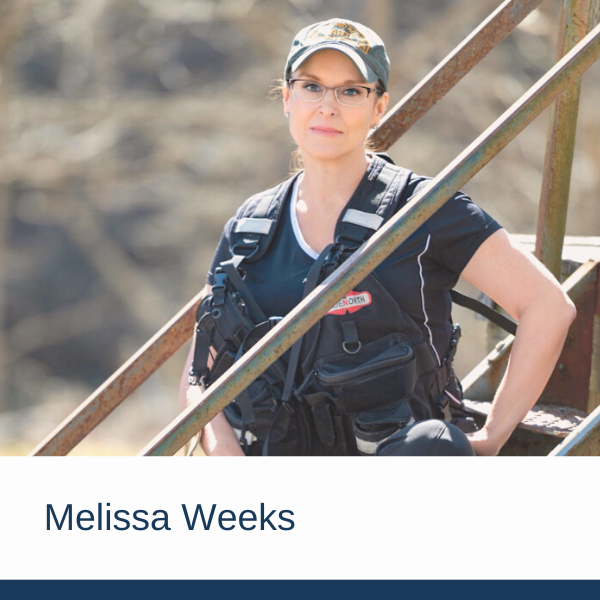 What post-secondary schools did you attend? Degrees held?
Webster University in St Louis, Missouri (B.A. Literature & Language); Drury University in Springfield, Missouri and Lorenzo d'Medici University in Florence, Italy. I earned my M.Ed. in Curriculum & Instruction.
Have you taught or been involved in schools somewhere else prior to FCS? If so, where, and how long?
This is the beginning of my 32nd year of teaching. I have taught in Virginia and Missouri. My most recent teaching jobs were in Rockbridge and Botetourt Counties.
What are your hobbies or things you enjoy outside of the school?
I am a certified Operational Tracker (visual human tracking - I do not use K9s, just my senses) for Virginia Dept of Emergency Management Search and Rescue. I am also a Level II Cybertracker (tracking and trailing animals). I love the volunteer service of searching for lost and missing people! I am also a certified EMT, a lover of books, and a published Civil War author who enjoys lecturing, writing, and leading battlefield tours.
What's a favorite book you've read?
One of my first literary loves: Nathaniel Hawthorne's The Scarlet Letter. And of course, The Boxcar Children.
How many books do you have stacked on your bedside table or in your "To Read" pile?
Practical Tracking: A Guide to Following Footprints and Finding Animals by Adriann Louw, Louis Liebengerg, and Mark Elbroch; On Reading Well by Karen Swallow Prior; Chancellorsville by Stephen W. Sears
What do you find most compelling or distinct about Christian classical education?
The most alluring aspect of CCE is the quest to reveal the glory and beauty of Abba Father through the process of education. The other delicious aspect of CCE is the awareness that our students are fellow image bearers of our Heavenly Father. What a privilege and responsibility as a teacher!
What or who inspired you to work in education?
My late parents, Barb and Jerry Weeks, cheered my choice and supported me in every possible way. My eighth grade English teacher, Carol Bannes, was the teacher who made me want to become an educator.
If you have a personal life's mission statement, what is it? If not, how might you describe what you feel called to as a believer?
It's not actually a mission statement, but it is my heart's hope to bring the joy of the Lord everywhere my feet tread. May Jesus, dwelling in me, radiate from every pore and gleam from my eyes. May the gospel be read in how I treat others.
Why do you love the idea of teaching at Faith Christian School or what do you anticipate appreciating most about Faith Christian School?
I already appreciate the community of believers and anticipate them becoming my extended family.
If you have a "life verse" or a verse that is ministering to you right now, what might it be?
Psalm 91 is my life passage
What three words would you use to describe your impressions of Faith Christian School thus far?
Loving. Giving. Enlightened.