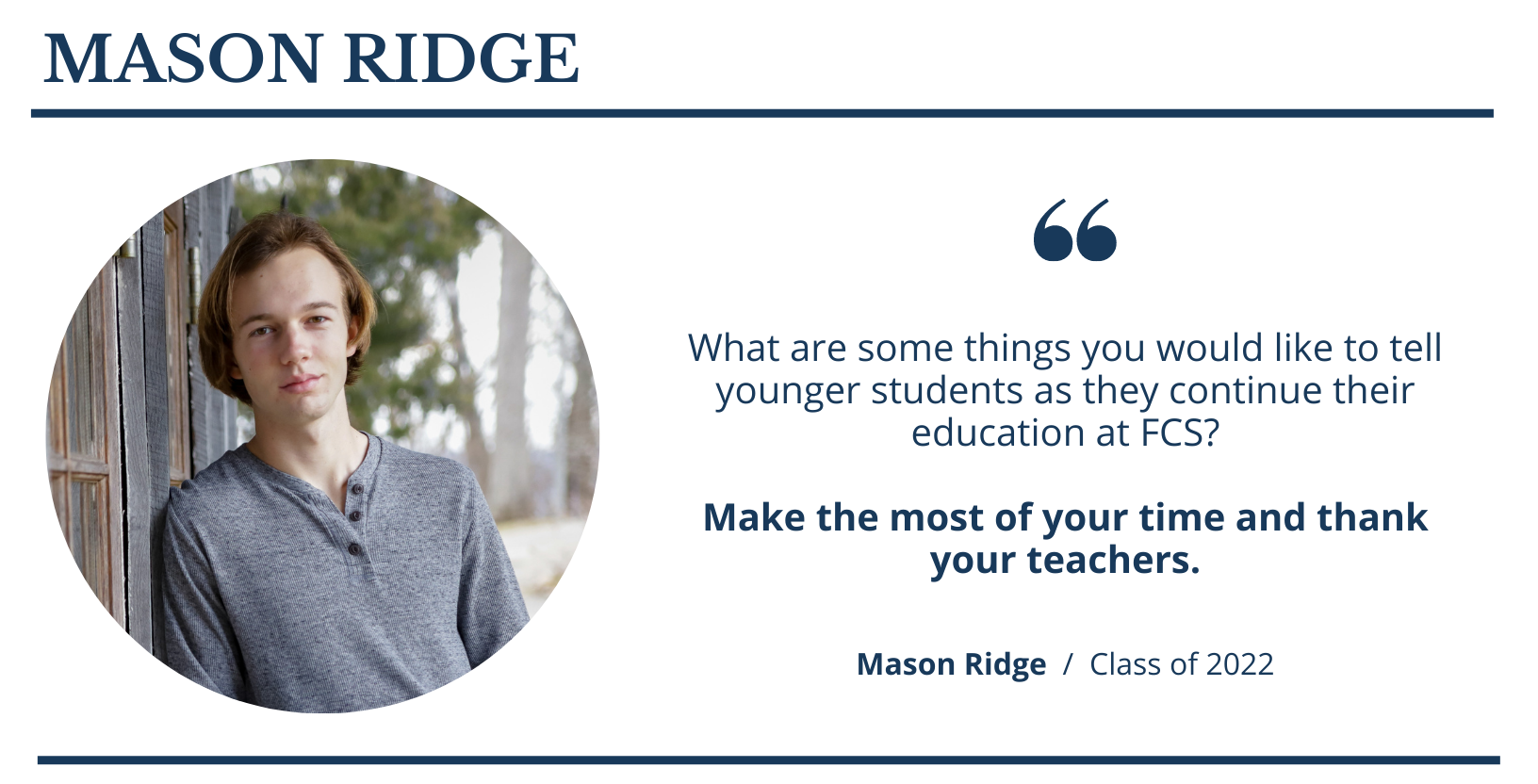 Senior Spotlight: Mason Ridge, Class of 2022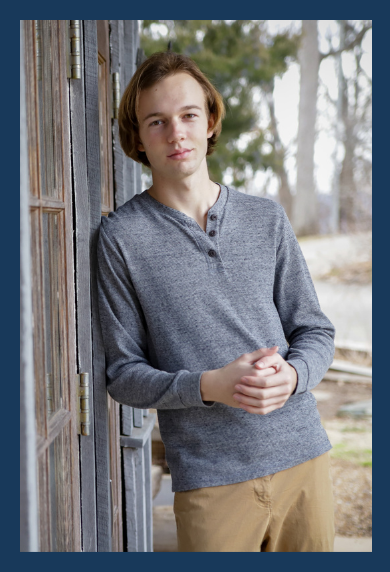 In what grade did you start attending Faith?
8th grade
What activities were you involved in while you were a student at Faith?
SGA, Hi-Y, Key Club, Praise Band, Volleyball, Soccer, Basketball, and Golf
What might some of your favorite memories be?
Filming the senior roast video and hanging out in the commons
What is your thesis topic and why did you choose it?
National Debt – I chose this topic because it is an un-researched yet looming crisis.
How might your learning in a Christian environment at FCS positively affected you?
It helped me critically think through my faith.
What do you feel have been some of the academic benefits of attending Faith Christian School?
The "classical" helps your thinking and writing, while the "Christian" helps your living.
Has there been a teacher at FCS that has impacted your faith, education, or personal growth in a significant way? If you were to say thank you to this person, what might you say?
Mr. Smith, thank you for teaching Christian Mind. I enjoyed your style of teaching the subject.
What are some things you would like to tell younger students as they continue their education at FCS?
Make the most of your time and thank your teachers.
What are your plans for after graduation?
I will be attending Liberty University for either music, engineering, or both.