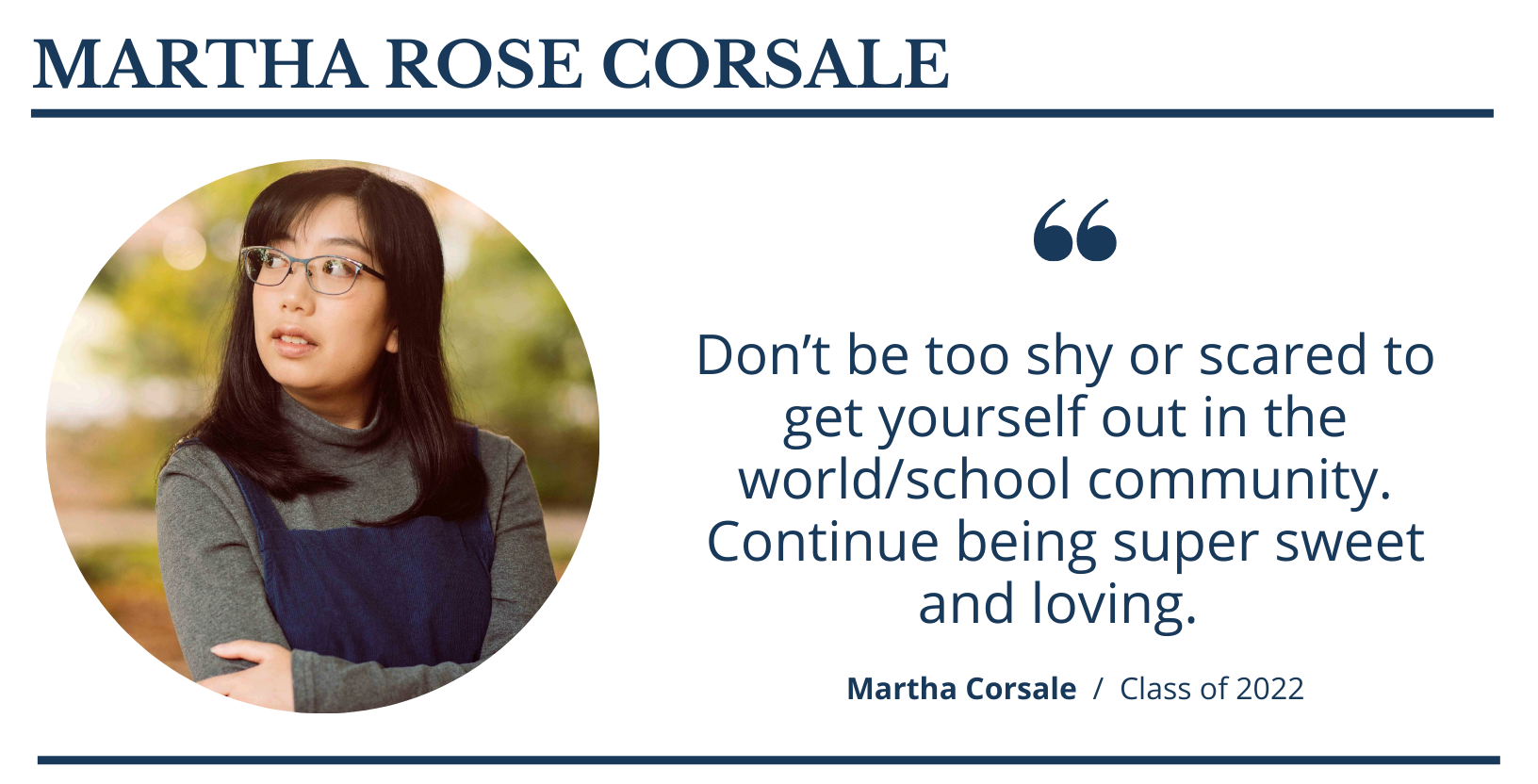 Senior Spotlight: Martha Corsale, Class of 2022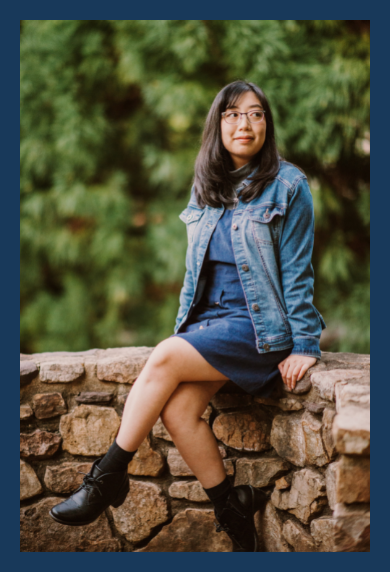 In what grade did you start attending Faith?
First Grade
What activities were you involved in while you were a student at Faith?
Fides, Sodalitas (Latin Club), Veritas Honor Society, Project Faith Student Society, Yearbook, and Archery
What might some of your favorite memories be?
Kindergarten Buddies, hanging out with friends, and when the power went out on my birthday and we played cards in the dark
What is your thesis topic and why did you choose it?
Social Media – The Enticement of Advertisers and the Exploitation of Algorithms; I've always been interested in exposing the dangers of social media.
How might your learning in a Christian environment at FCS positively affected you?
Good Writing and Time Management
Has there been a teacher at FCS that has impacted your faith, education, or personal growth in a significant way? If you were to say thank you to this person, what might you say?
Mr. Riley, thank you for being super chill and fun. I will always remember your class and how much you impacted our life. You are a legend.
What might it mean to you to have attended both a classical and Christian school?
I feel prepared for college in writing papers and debating.
What are some things you would like to tell younger students as they continue their education at FCS?
Don't be too shy or scared to get yourself out in the world/school community. Continue being super sweet and loving.
What are your plans for after graduation?
I will be attending Savannah College of Art and Design.