"I have the very great privilege of working with the greatest group of faculty and staff serving dearly loved students and their families."
- Esther Knight
Please briefly describe your journey to Faith Christian School and what attracted you to the school.
A co-worker of my husband's, Dr. Jim Banks, was one of the founding board members. Jim shared with Aubrey about the progress of the school, its philosophy and curriculum, and we became interested in the school for our son, who was entering sixth grade. As we learned more about the school, I began to feel a strong desire to teach there. By the time August of 1997 arrived, I was employed to teach English, taking Latin at Hollins University in order to teach it the following year, and both of our children were enrolled.
I have worked here ever since, except for three years (2005-2008) when my husband and I moved to Maryland.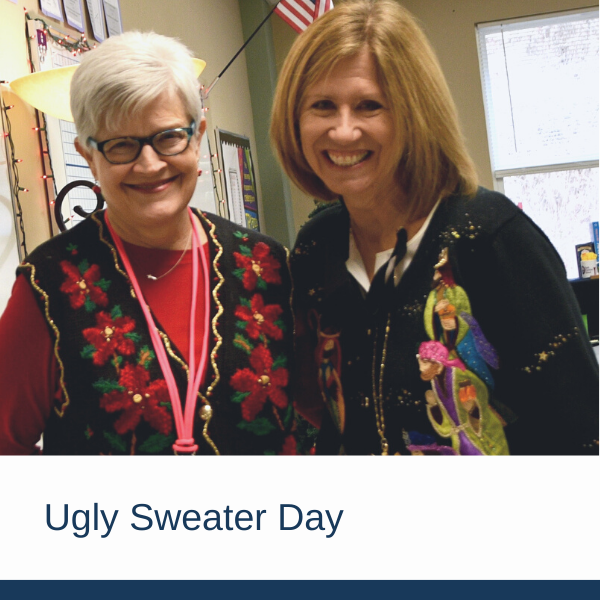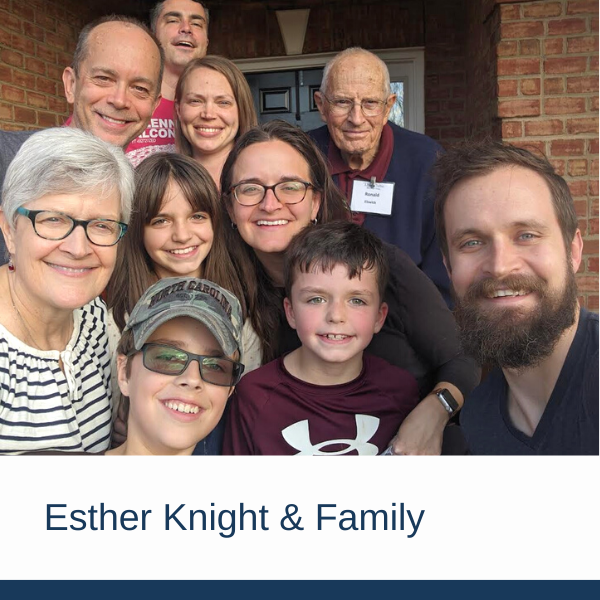 Have you taught or been involved in schools somewhere else prior to FCS? If so, where, and how long?
I taught at Nelson County High School (1978-1981), Albemarle High School (1981-1982), various preschools from 1990-1997, and Fourth Presbyterian School in Bethesda, MD (fourth grade) from 2006-2008.
What post-secondary schools did you attend? Degrees held?
I graduated from Bridgewater College in 1978, received a master's degree from University of Virginia in 1981, and earned another master's degree from Hollins University in 2004.
What or who inspired you to work in education?
I have always known that I would be a teacher, as was my mother before me and my grandmother before her.
What are your hobbies or things you enjoy outside of the school?
My hobbies are few: reading, hiking, knitting.
What's a favorite book you've read?
Dante's Divine Comedy is probably the most influential book I have read since I began this journey into Classical Christian Education.
How many books do you have stacked on your bedside table or in your "To Read" pile?
Among the eight or so by my bed are 30 Poems to Memorize Before You Die (David Kern, editor), Mariner: A Voyage with Samuel Taylor Coleridge (Malcolm Guite), and Mathematics for Human Flourishing (Francis Su).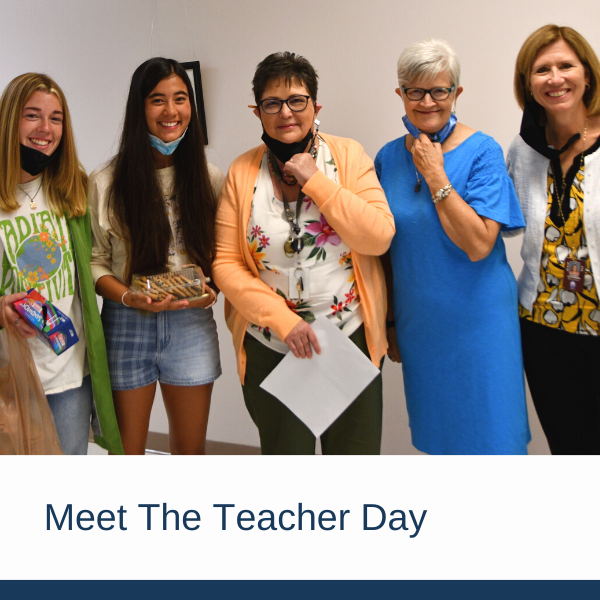 If you have a "life verse" or a verse that is ministering to you right now, what might it be?
"Be still and know that I am God." - Psalm 46:10
If you have a personal life's mission statement, what is it? If not, how might you describe what you feel called to as a believer?
To see God more clearly, love Him more dearly, and follow Him more nearly - day by day (with apologies to Godspell and Robin Lamont).
What do you find most compelling or distinct about Christian classical education?
Looking at all of life, all studies, all mysteries as gifts from God woven together into His great tapestry - this is the best thing about CCE when practiced with wisdom, growth, and love in community with like-minded individuals.
Why do you love Faith Christian School or what do you appreciate most about Faith Christian School?
I have the very great privilege of working with the greatest group of faculty and staff serving dearly loved students and their families.