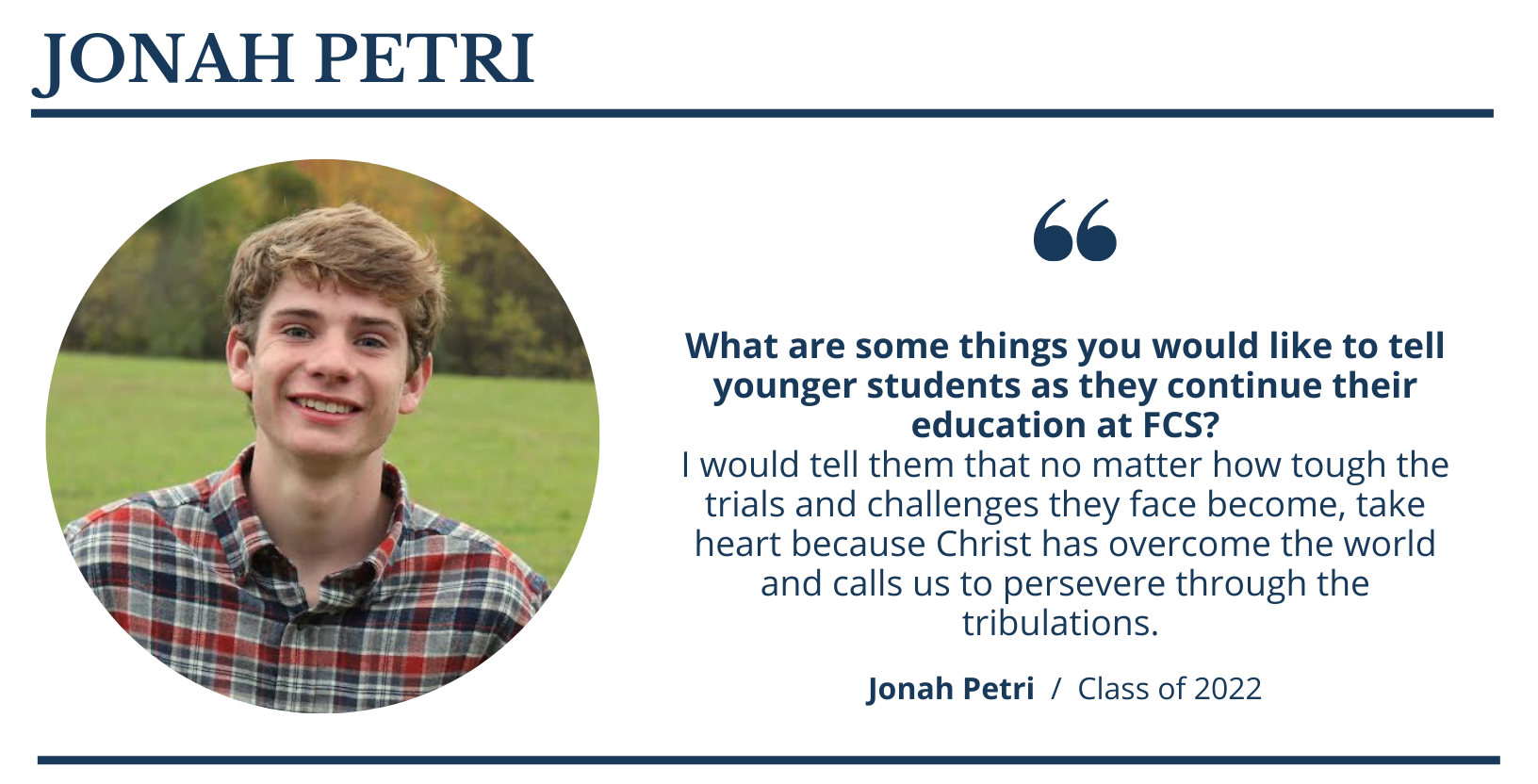 Senior Spotlight: Jonah Petri, Class of 2022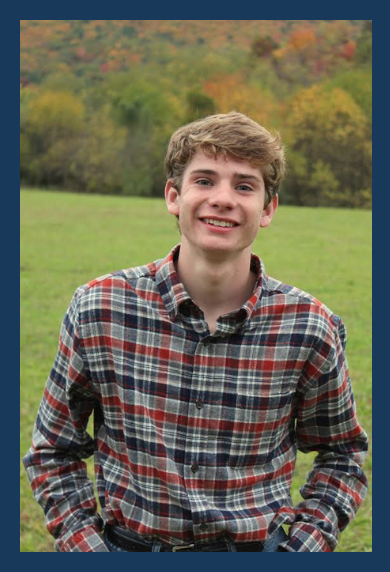 In what grade did you start attending Faith?
10th grade
What activities were you involved in while you were a student at Faith?
Key Club, Hi-Y, Yearbook, Veritas Honor Society, SGA, La Mesa (Spanish Club), Cross Country, Basketball, Golf, and Soccer
What might some of your favorite memories be?
Going to the pumpkin patch with my Kindergarten Buddies and running cross country
What is your thesis topic and why did you choose it?
The rise in diagnosis and prescriptions of ADHD - I chose this topic because it correlates to my future career.
What do you feel have been some of the academic benefits of attending Faith Christian School?
The liberal arts and humanities at Faith are incomparable to anywhere else.
Has there been a teacher at FCS that has impacted your faith, education, or personal growth in a significant way? If you were to say thank you to this person, what might you say?
Mr. Williams has helped me grow as a writer and a man. I plan to thank him in person at graduation.
What are some things you would like to tell younger students as they continue their education at FCS?
I would tell them that no matter how tough the trials and challenges they face become, take heart because Christ has overcome the world and calls us to persevere through the tribulations.
What are your plans for after graduation?
I will be attending Liberty University where I will major in Biomedical Sciences with hopes of attending medical school post-graduate. Ultimately, I plan on going into pediatrics.