The Faith Christian School

Fides Club is for any middle and upper school students wanting to be involved in the spiritual growth of the Faith Christian School community

.
Mission & Purpose
Fides is our school's faith-based club that strives to grow our community's understanding of the truth the gospel holds. When sharing scripture in any capacity, our hope is to preserve its true meaning while making it relatable and easy to understand. Our goal is to grow our school community spiritually in any way possible.
The Fides meetings brief all members on upcoming events hosted or run by the club. These events include student-led chapels, giving devotionals during morning assembly, and participating in teacher appreciation week.
Fides serves individual members by helping them grow in their knowledge of the Bible while increasing their confidence in public speaking by participating in morning assemblies and chapels. To serve the school and our community, Fides strives to convey scripture in a way that is easy to understand but still preserves the integrity of the passage.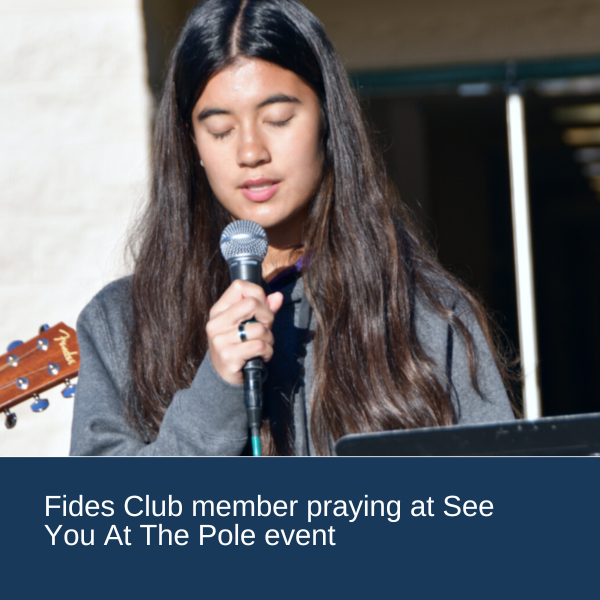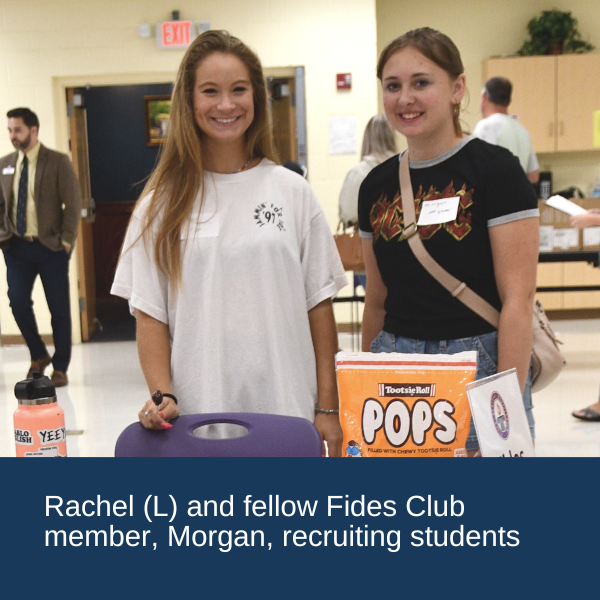 "I have been in Fides for two years now, and in those two years I have grown in my faith and knowledge of the Bible. By sharing devotionals in morning assemblies, I have improved my public speaking skills and become more confident in my ability to share and explain the gospel. Because Fides is open to all middle and upper school students, I have built relationships with people outside of my class and been able to spend time with people I would usually not know." - Rachel, Class of 2023