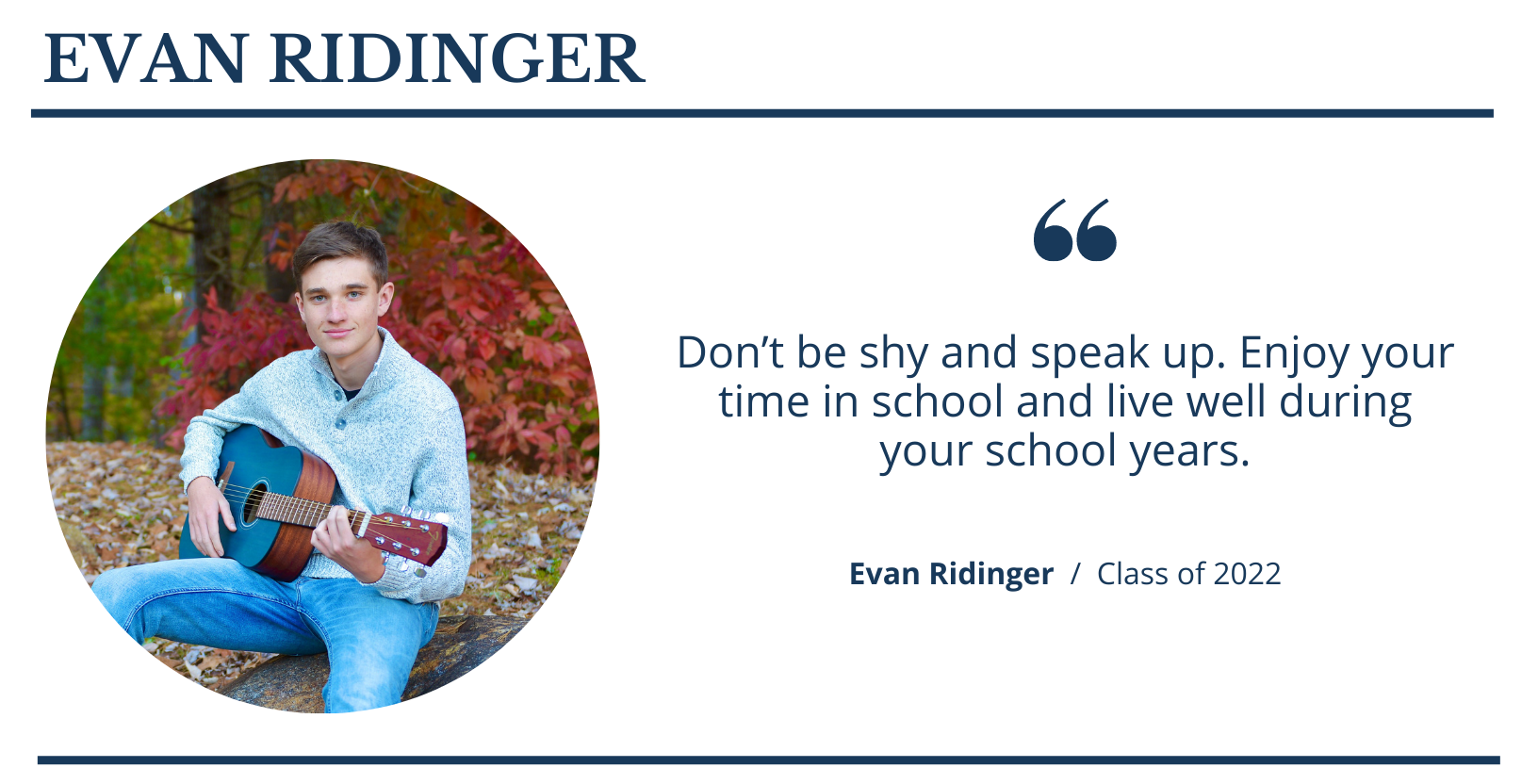 Senior Spotlight: Evan Ridinger, Class of 2022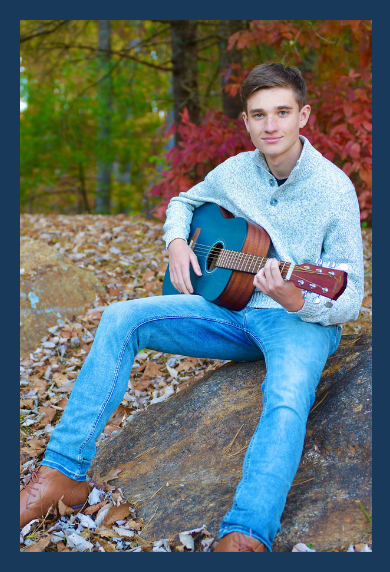 In what grade did you start attending Faith?
8th grade
What activities were you involved in while you were a student at Faith?
Key Club, Hi-Y, La Mesa (Spanish Club), Praise Band, Basketball, Golf, and Soccer
What might some of your favorite memories be?
Kindergarten Buddies and SGA Events
What is your thesis topic and why did you choose it?
Biological Warfare – I chose it because I think it is a real problem that the world could face and an interesting topic to research.
What do you feel have been some of the academic benefits of attending Faith Christian School?
Public Speaking, Note taking, and Asking good questions
What does it mean to have attended both a classical and Christian School?
I got a very special type of education that benefits me spiritually as well as academically.
Has there been a teacher at FCS that has impacted your faith, education, or personal growth in a significant way? If you were to say thank you to this person, what might you say?
Mr. Muench – because he teaches very well including very hard topics. He is very fun to be around and learn from.
What are some things you would like to tell younger students as they continue their education at FCS?
Don't be shy and speak up. Enjoy your time in school and live well during your school years.
What are your plans for after graduation?
I will be attending Virginia Western Community College and pursuing a trade in welding, or I may transfer to Virginia Tech to study mechanical engineering.