"I look forward to interacting with and helping children excel in their learning journey. Anything is possible with a good educational foundation!"
-Annie Varney
I grew up on 28 acres in Luray, VA, nestled between the Blue Ridge and Massanutten mountains. I'm a 20-year resident of Roanoke, VA, where I live with my husband, 5 year old son, and Great Dane.
Our desire for our son to receive a quality, faith-base education is what led me and our family to Faith Christian School. We wanted an educational partner that would help us instill a biblical worldview and still offer a robust and challenging curriculum. We wanted a school that would help teach him how to think critically, not just tell him what to think.
Additionally, I believe that I'm being called for my next job/career to have a more eternal focus. That, coupled with our great experience at FCS, led me to reach out and see if there were any areas where I could be of service. I begin as Teacher's Assistant for First Grade this fall at FCS.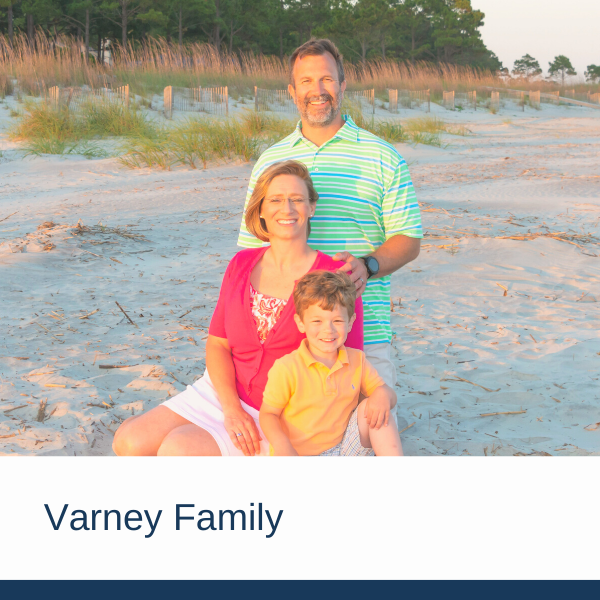 What post-secondary schools did you attend? Degrees held?
Virginia Tech – B.S. Finance
Have you taught or been involved in schools somewhere else prior to FCS? If so, where, and how long?
Until now, my teaching experience has been limited to children's Sunday school, VBS, and recreational league sports. Prior to being a full-time mom from August 2020 to now, I spent almost 18 years as a senior manager in corporate finance. As a "professional number cruncher," I'm looking forward to helping the first graders at FCS establish a firm mathematical foundation upon which to build!
What are your hobbies or things you enjoy outside of the school?
I enjoy spending time outdoors working in the yard or playing with my son. For family fun, we enjoy paddle boarding, fishing, boating, and swimming. If not outside, you will most likely find me in the kitchen. I enjoy cooking and baking.
What's a favorite book you've read?
The Insanity of God, By Nik Ripkin – It's a must read, in my opinion!
How many books do you have stacked on your bedside table or in your "To Read" pile?
Tortured for Christ, By Richard Wurmbrand
Praying the Scriptures for your Children, By Jodie Berndt
Good Eats, By Alton Brown
What do you find most compelling or distinct about Christian classical education?
How it attempts to train a child to view everything through a biblical worldview and to know the Creator and His creation.
How it teaches children to think critically, applying reason and logic
What or who inspired you to work in education?
Becoming a mother and developing a heart for the next generation of leaders has inspired me to invest in our children.
Why do you love about the idea of teaching at Faith Christian School or what do you anticipate appreciating most about Faith Christian School?
I look forward to interacting with and helping children excel in their learning journey. Anything is possible with a good educational foundation!
If you have a "life verse" or a verse that is ministering to you right now, what might it be?
Matthew 6:19: "Do not lay up for yourselves treasures on earth, where moth and rust destroy and where thieves break in and steal, but lay up for yourselves treasures in heaven, where neither moth nor rust destroys and where thieves do not break in and steal. For where your treasure is, there your heart will be also."
If you have a personal life's mission statement, what is it? If not, how might you describe what you feel called to as a believer?
Through my words and actions, I want others to see Christ in me. I want to help people know that you can truly have a "peace that surpasses all understanding" today and any day!
What three words would you use to describe your impressions of Faith Christian School thus far?
Biblical, Committed, Kind