"I appreciate the permission given to teachers to take risks and better the education that students receive here at Faith."
- Samantha McPheron
The spring semester of 2014 was my student teaching semester at Liberty. I received my student teaching placement here at Faith Christian School in first grade with now fourth grade teacher Mrs. Wolpert. I had no intention of looking for a job in the Roanoke area as my fiancé (now husband) and I were getting married in the summer and planning to live in Lynchburg where he was working and getting his masters. While on my honeymoon, a parent here at FCS, Mrs. Whitaker, reached out to me on Facebook to see if I had found a job yet and to let me know that there was a Junior Kindergarten position open at Faith. While on my honeymoon I contacted the school to let them know that I was interested in the position and was interviewed the following Monday after my honeymoon.
The fall of 2014 was my first year teaching and my first year at FCS.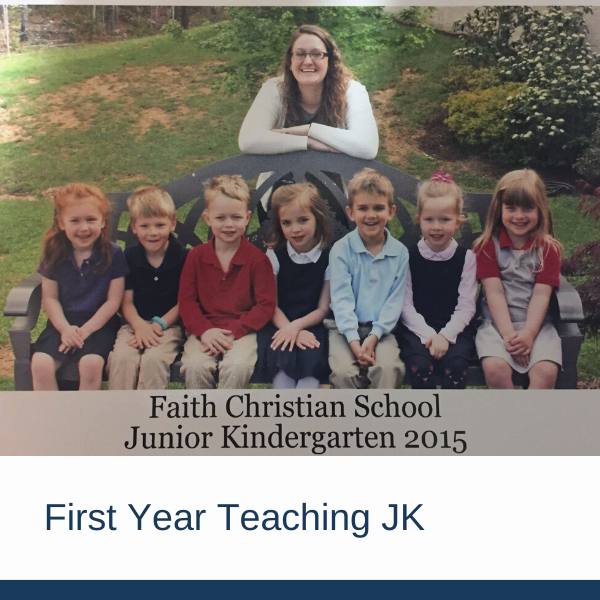 What post-secondary schools did you attend? Degrees held?
I attended Liberty University and received a BS: Elementary Education with a concentration in Social Studies
Have you taught or been involved in schools somewhere else prior to FCS? If so, where, and how long?
I have been involved in short practicum experiences at public and private schools in the Lynchburg area.
What are your hobbies or things you enjoy outside of the school?
I enjoying serving in the local church with my husband, visiting family and friends, camping, tending to my plants, and watching college basketball and football.
What's a favorite book you've read?
Redeeming Love by Francine Rivers
How many books do you have stacked on your bedside table or in your "To Read" pile?
God of All Things - Andrew Wilson, A Mother's Hope by Francine Rivers, and Gently and Lowly: The Heart of Christ for Sinners and Sufferers by Dane Ortland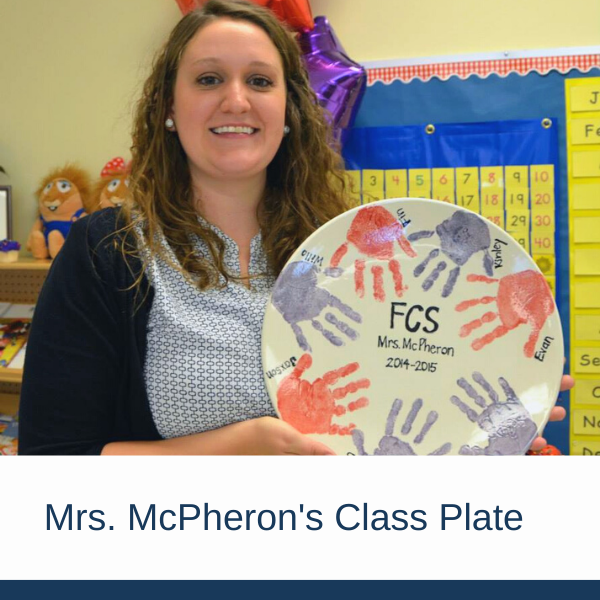 What do you find most compelling or distinct about Christian classical education?
The view of what role the teacher and the student play in their education is most compelling. Students are taught to think for themselves and engage new material on their own. All subjects are integrated. God's design and character are seen and taught in all areas of study. Where else are students taught these things?
If you have a "life verse" or a verse that is ministering to you right now, what might it be?
But now thus says the Lord, he who created you, O Jacob, he who formed you, O Israel: "Fear not, for I have redeemed you; I have called you by name, you are mine." - Isaiah 43:1
What or who inspired you to work in education?
Stacey Sturgill, my teacher in both 3rd and 4th grade.
If you have a personal life's mission statement, what is it? If not, how might you describe what you feel called to as a believer?
I have been crucified with Christ. It is no longer I who live, but Christ who lives in me. And the life I now live in the flesh I live by faith in the Son of God, who loved me and gave himself for me. - Galatians 2:20
Why do you love Faith Christian School or what do you appreciate most about Faith Christian School?
I love the community that is fostered among parents, teachers, and students of all ages at this school. I appreciate the permission given to teachers to take risks and better the education that students receive here at Faith. This happens by coworkers being open and honest to receive advice, criticism, and ideas from each other.